KDPS officers recount helping mother give birth near Bronson Park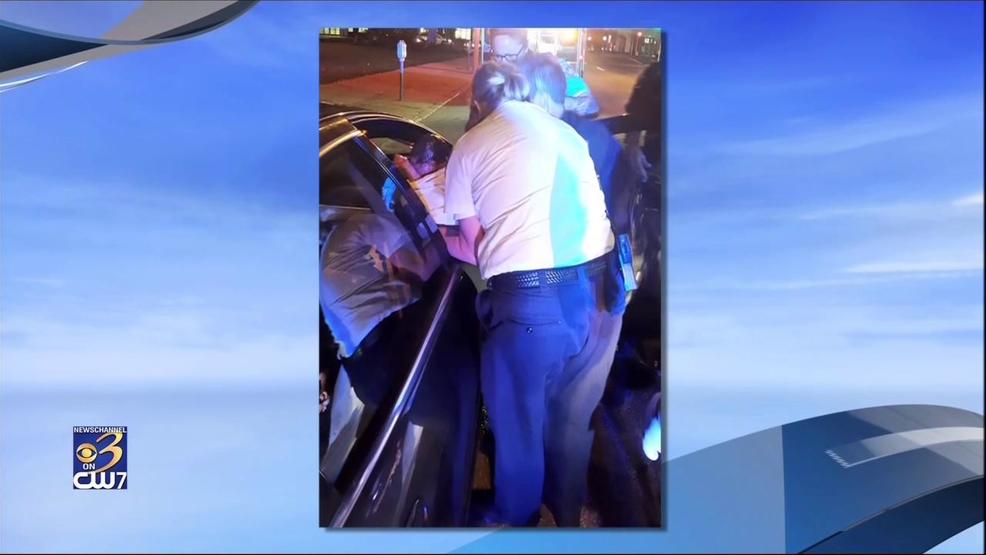 KALAMAZOO, Mich. (NEWSCHANNEL 3) - Two Kalamazoo Public Safety Officers are credited with helping a deliver a baby on the road next to Bronson Park early Saturday morning.
Newschannel 3's Mike Krafcik spoke to the officers who answered a call for help after a woman was on her way to Bronson Hospital when her water broke and she began to give birth.
Police say the mother had been in labor for about an hour when her spouse pulled their car on to the side of South St. and, within minutes, officers arrived and the baby was delievered.
If KDPS Officer Beth Fountain and Sergeant Kristine Hofer had their own police officer bucket list, delivering a newborn baby was one item that both women hoped to check off.
Fountain said, "We have discussed this a few times. Like, who's going to get their first."
Their wish came true around 12:30 a.m. Sunday.
The officers were patrolling in different neighbors when they both took a call from dispatch.
Fountain said, "When the dispatcher said she was actively having a baby and I was like this was it."
Fountain and Hofer arrived around the same time at the parked car on the edge of Bronson park.
Hofer said, "As I approached the female in the front seat of the car she was very calm."
She said she knew right away the baby was coming… and soon.
Hofer said, "And then she had a contraction and then it was the beginning. There was no stopping at that point."
Within minutes, both officers saw the head of baby beginning to crown.
Fountain said, "She was just scared as I was and we can talk each other through it. I just told her to hold onto it."
Both officers worked together to help deliver a perfectly a healthy baby boy who was named Jeremiah.
"You'll never get to a deliver a baby in your career typically. We got to do it and got to it at the same time."
"I really wanted to jump in the street right then, but I waited until everyone was gone."
Soon after the delivery, a life ambulance crew took the baby boy, the mother and father to Bronson Hospital.
The officers visited the family in the hospital. The family thanked the officers for a job well done.
Unmute